Mill Valley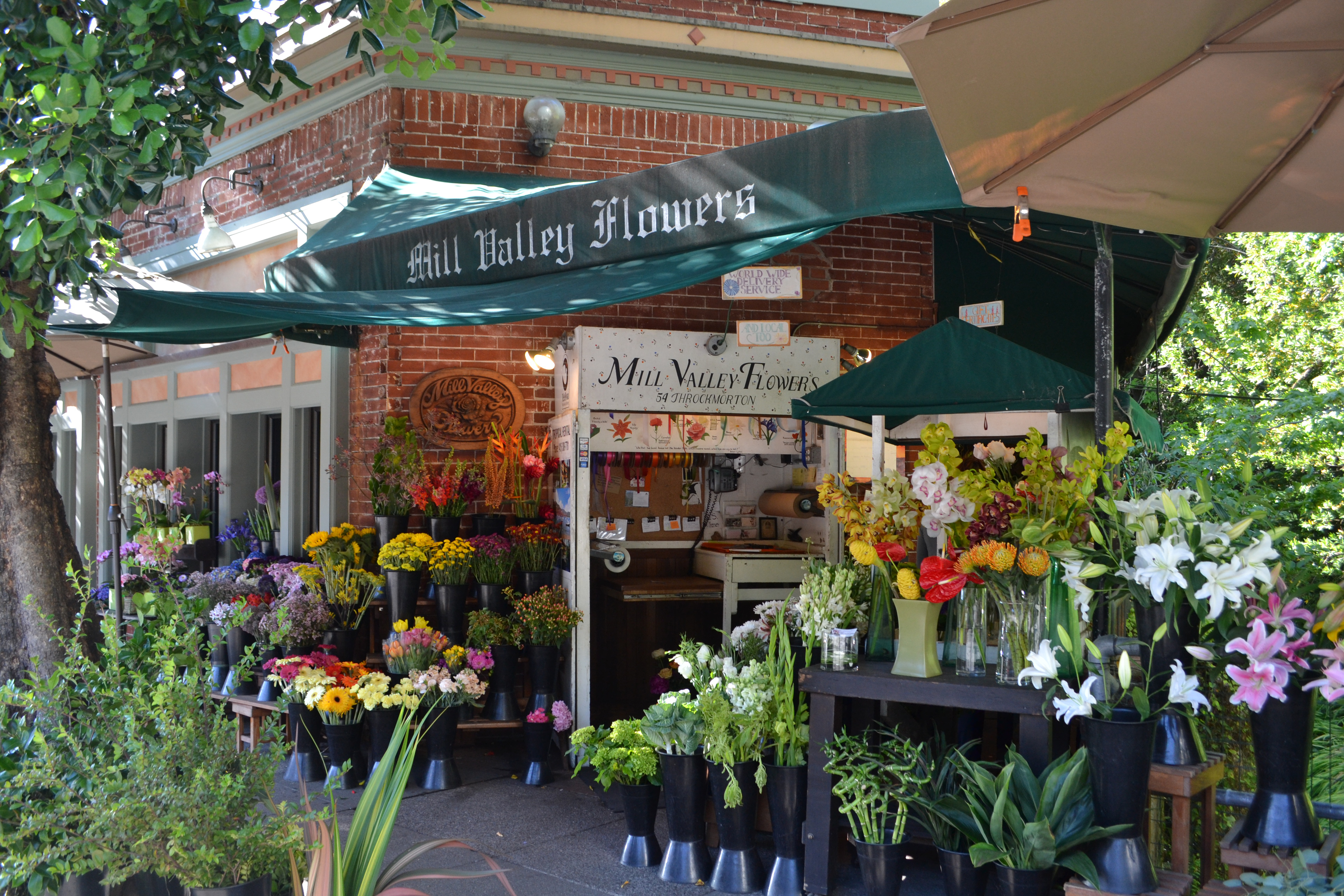 Mill Valley lies just 10 minutes north of San Francisco, along the western and northern shores of Richardson Bay. Beyond the flat coastal area and marshlands, it occupies narrow wooded canyons, mostly of second-growth redwoods, on the eastern slopes of Mount Tamalpais. The combination of Mill Valley's idyllic location and ease of access to nearby San Francisco has made it a popular haven for affluent commuters. It has consistently earned national praise as a desirable place to live. Most recently, The Smithsonian magazine named it fourth among their 20 Best Small Towns in America in 2012, followed by CNN/Money and Money magazine's No. 10 ranking of 100 Best Places to Live in the United States in 2005. It has also been recognized as one of the nation's most expensive ZIP codes, according to MSN and Forbes.
Bordered on three sides by the Golden Gate National Recreation Area, Muir Woods National Monument, Mount Tamalpais State Park and watershed, Mill Valley is teeming with outdoor recreation.A host of famous residents—from rock stars, artists and nationally known authors, to business executives and political radicals—have made their homes here in this beautiful and charming town, lured by the promise of spectacular hikes up to Mount Tam and lazy weekends driving up the coast. Annual events like the Tamalpa Runners and the Mill Valley Film Festival continue to add to its close-knit charm.
Mill Valley's history begins with Irishman John Thomas Reed. After receiving the first Mexican land grant on the Marin peninsula in 1834, Reed gave access to what is now Tiburon, Belvedere, and parts of Corte Madera and Mill Valley. Mill Valley was primarily used as a ranch during this period. Its open, rolling hills were ideal for grazing dairy cattle, while the abundant and hardy coastal redwoods were ideal for construction.Reed set up a mill to provide lumber for the new military post being built in the Presidio, across the bay in San Francisco. In the late 1800s, Mill Valley changed dramatically, as Tamalpais Land and Water Company came into existence and the extension of the railroad brought new opportunities and improved facilities. By 1900, Mill Valley became officially incorporated. The town experienced another evolution in 1929, when the Great Fire nearly destroyed all the homes and businesses in the city, as well as the Muir Woods Scenic Railway. Between the fire, the invention of the automobile and the Great Depression, the railway was eventually dismantled in 1931. To this day, Mill Valley is home to several famous landmarks, including the Mead Theater at Tamalpais High, the Mountain Theater rock seating and the Golden Gate Bridge.