Fairfax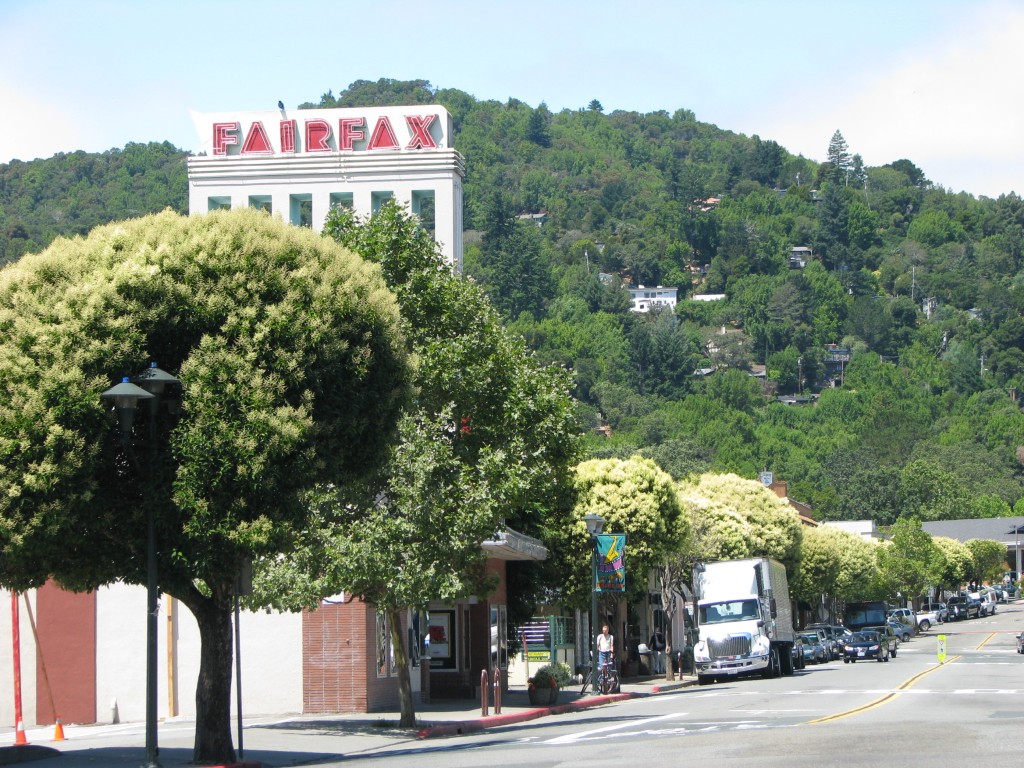 Fairfax is nestled among the forested hills about 16 miles north of San Francisco. It offers a balance of small-town atmosphere, charm and unique historical identity.
Originally part of a Spanish land grant in 1839, Fairfax was named after Charles Snowden Fairfax. After his death, the property changed hands, eventually becoming the site of the renowned Pastori's Restaurant in the 1890s, which was rebuilt on a grander scale after a fire in 1911 and still stands.
San Francisco magazine selected Fairfax among the top 10 of the Bay Area's 107 towns. Fairfax has also been voted as the "Best Little Town in Marin." These accolades are hardly a surprise to its residents. Offering over 20 restaurants and cafés, independent bookstores, clothing and gifts, Fairfax presents something for everybody. There are award-winning schools. There are countless miles of protected open space surrounding the town, making it the ultimate outdoorsman's playground. A sense of community spiritpermeates the town, as seen during the seasonal (June-September) Farmer's Market held each Wednesday evening in Fairfax Park. Many renowned musicians call Fairfax home, and with consecutive live music every night, Fairfax's multiple venues offer a welcoming setting for locals to jam.
Fairfax truly presents the best of both worlds—numerous city pleasures while retaining its small-town atmosphere.